Solar Panel Cleaning
We offer Solar Panel Cleaning to keep them working at peak performance.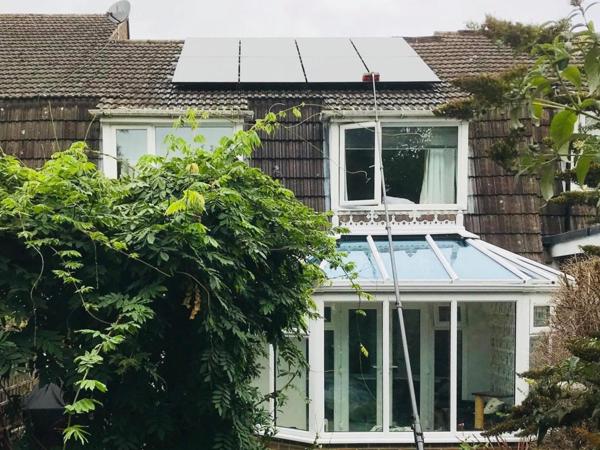 We offer a cleaning service for your solar panels to ensure they are running perfectly, as the dirt which can build up over time can affect the performance of these panels.
Using our special products and tools we can easily access these and clean them perfectly for you, without invalidating any warranty you have on them. Where possible we will clean the solar panels from the safety of the ground, using our reach and wash poles (with a working reach of 50 feet).
Pricing starts from £5 per panel with a minimum spend of £30. A discount may be applied for a higher number of panels, or if the solar panels are combined with any other service we offer.