Roof Cleaning
We offer a comprehensive tiled roof cleaning service offering to remove moss/lichen from residential property roof.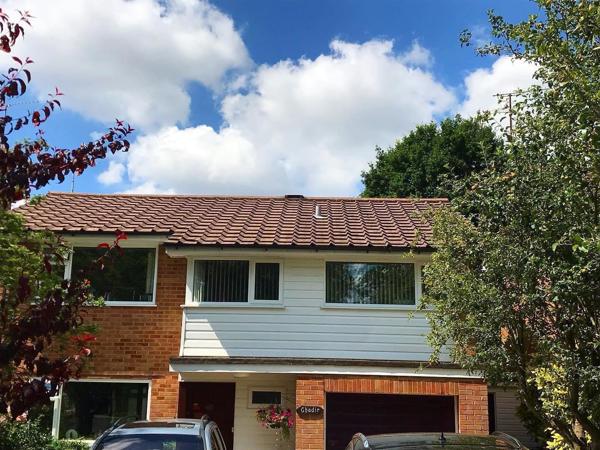 We offer a comprehensive roof cleaning and repair service.
This is carried out with the use of specialist hand tools/brushes to minimise the risk of damage to your roof. There are two levels of service available:
 Basic moss removal
 Moss removal with biocide/softwash application.
When the customer opts for a biocide treatment, the treatment will be applied to the roof once the moss has been removed. This will clean the roof of any remaining spores/algae gradually over the next 2-3 months. The roof will gradually return to a colour closer to its original colour. This will then offer up to 2 years protection before any regrowth will begin to occur.
Sometimes where there is not much moss on the roof, it is not necessary to manually remove this. A biocide application in this situation will suffice. This service we offer is also very popular with new build properties/new roofs as a preventative measure. Pricing for treatments from £395
*Pricing may vary depending on size of the roof, tiles on the roof, fluctuation in prices of chemicals used and severity of dirt on the roof etc.