Pressure washing
We offer driveway and patio cleaning, maintenance and repair services for residential properties.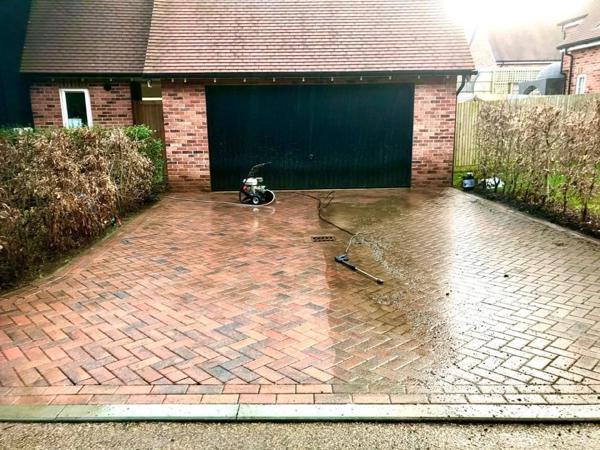 We are pleased to offer a comprehensive patio and driveway cleaning service.
When you have guests at your property, the first thing that is seen is your driveway. We can dramatically improve the appearance of this, possibly adding not only kerb appeal but value to your home.
As standard all of our pricing will include:
 Removal black spots
 Surfaces cleaned to an excellent standard (not achievable with a diy pressure washer).
 Re-sand block paving
Upon request pricing can also be provided for:
 Patio re-pointing
 Bespoke sealant applications
 Biocide applications
All quotes for sealing patios/driveways are for use of *Resiblock sealants. Wet look sealants and colour enhancers are also available.