External Lights
We can supply and install internal or external decorative lighting to those hard to reach places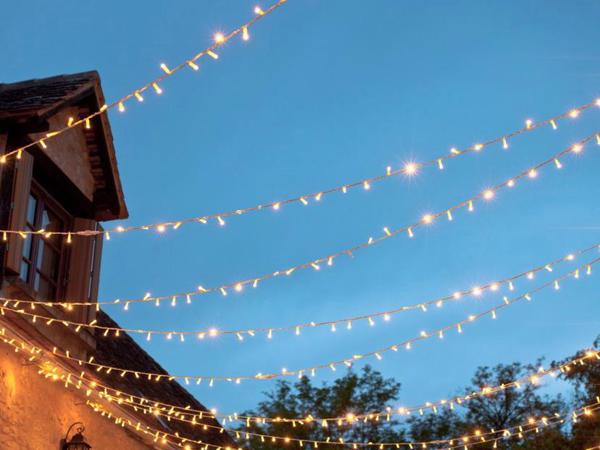 We are delighted to be able to offer an external light fitting service.
A variety of different style and coloured lights are available, for example:
 Icicle lights
 Fairy Lights 
 Net lights
 Festive illuminates ornaments
We can offer a supply and you fit service or a we supply, install and takedown service. You will own the lights when purchased through us.
If you have your own external lights, we would also be more than happy to provide pricing to install and take these down for you. However we can not guarantee the quality of your own lights.
Installation and take down appointments are available outside of normal business hours, to accommodate your schedule.